Emergency Services
Back To Our Services
You never know when your garage door causes trouble, especially if it is poorly maintained. Hence, "Garage Door Repair Mesquite" offers 24/7 emergency service. So when your garage door springs suddenly break or your opener malfunctions, you know whom to call. You can expect our reliable team to assist you promptly and efficiently no matter when your door stops working.
Offering Residential and Commercial Emergency Repairs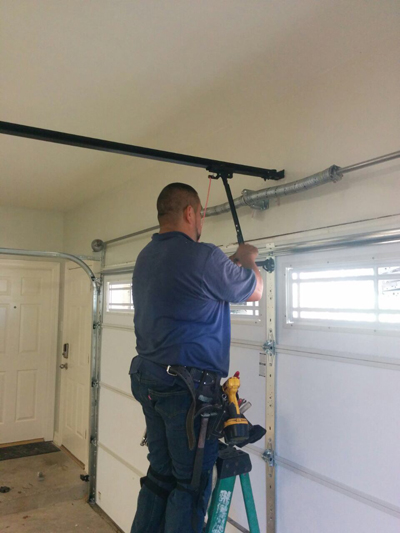 Homeowners should have a safe and smoothly running garage door all the time. Many of them pay little attention to this part of the house until it breaks down and causes inconvenience. In case it breaks at the most inconvenient time, our team is ready to respond to you swiftly. The job can be completed quickly because our technician arrives with all the tools and parts needed for the repair. We understand that a broken overhead door is annoying and unsafe, which is why we have committed ourselves to assist customers anytime of the day. Whether it is their door opener, cable, or tracks that need to be fixed, we are proficiently skilled to handle all your needs. We also have important garage door parts so you would not have to look elsewhere.
We also understand how commercial properties need to secure their premises. Aside from installing high quality doors, we also provide emergency repairs for businesses. Our company knows that broken overhead doors can cause delay and affect the firm's productivity. This is why we cannot afford to waste your time so we do our best to deliver the most efficient service possible. Whenever you have problems with your garage door motors, springs, or tracks, our dependable technicians promptly arrive to provide quality care. Our company offers reliable and affordable garage door repair.
Any service could be useless if the problem causes further harm simply because of a late response. With us, you benefit not just from professional grade repairs, but also from dependability. You can count on us to assist you anytime you need us. Whatever issue you face, our team can help you get your door back up and running in the best possible time. Make sure to save our number in your speed dial and contact us. Rest assured, that your call will be answered immediately and topnotch service provided.