Garage Door Openers
Back To Our Services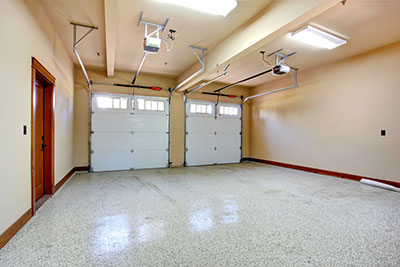 Purchasing a new garage door opener can sometimes feel quite confusing, especially when you are faced with the multitude of options you can choose from. However, analyzing your particular needs and informing yourself on the various products out there will help you decide on what is best for you. Whatever type of opener you want to go for (be it a screw drive or a chain drive), always keep in mind that using a quality, well-known brand is one of the best investments you can make. Liftmaster, Chamberlain and Sears are just some of the famous names in this industry so don't forget to check out their range of products when choosing the best opener for your garage.
Pay Attention to Your Installation Service Provider

No matter how expensive or high-end your garage door openers may be, it is still extremely important that you only work with service providers that are experienced and well-trained in installing them. Here at "Garage Door Repair Mesquite" we can provide you with the reliability, experience and affordability you are searching for when it comes to your garage door repair and installation service.
Our company is a strong believer in the power of qualitative service – and this is why we only work with people who have true experience in the field of garage door installations and repairs. Perfectionists, our people will not stop until you are 100% satisfied with their work. Timely and efficient, they will be nobody's time-wasters. Dedicated, they will know exactly how to work with your particular garage door type and they will know exactly how to install the best parts on it as well. Affordable and transparent, our company is here to help you with every single issue your garage door may have and with every single type of opener you might choose to install on it (from screw drive to belt drive, our professional can deal with everything).
Contact us today and let's have a talk about your garage door problem! We are more than positive that we can help you the best way possible!